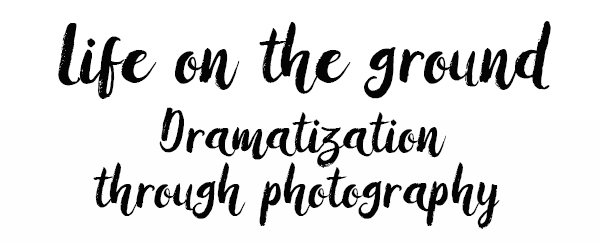 What if we went for a stroll together
to unearth characters hiding outdoors?
And photograph them?
Walking along, eyes fixed to the ground.
Dreaming, imagining, inventing.
Looking at places where no one's eyes ever linger.
Discovering cracks in the tarmac, stains, pebbles, litter, sprouts of greenery and all other shapes and forms to be found on the ground.
We'll add an object, a pebble, a piece of fabric, a bottle cap, a cork… so that a character or animal from your mind's eye comes to life in front of you.
Photos